"Homo sapiens" – systems of speciesism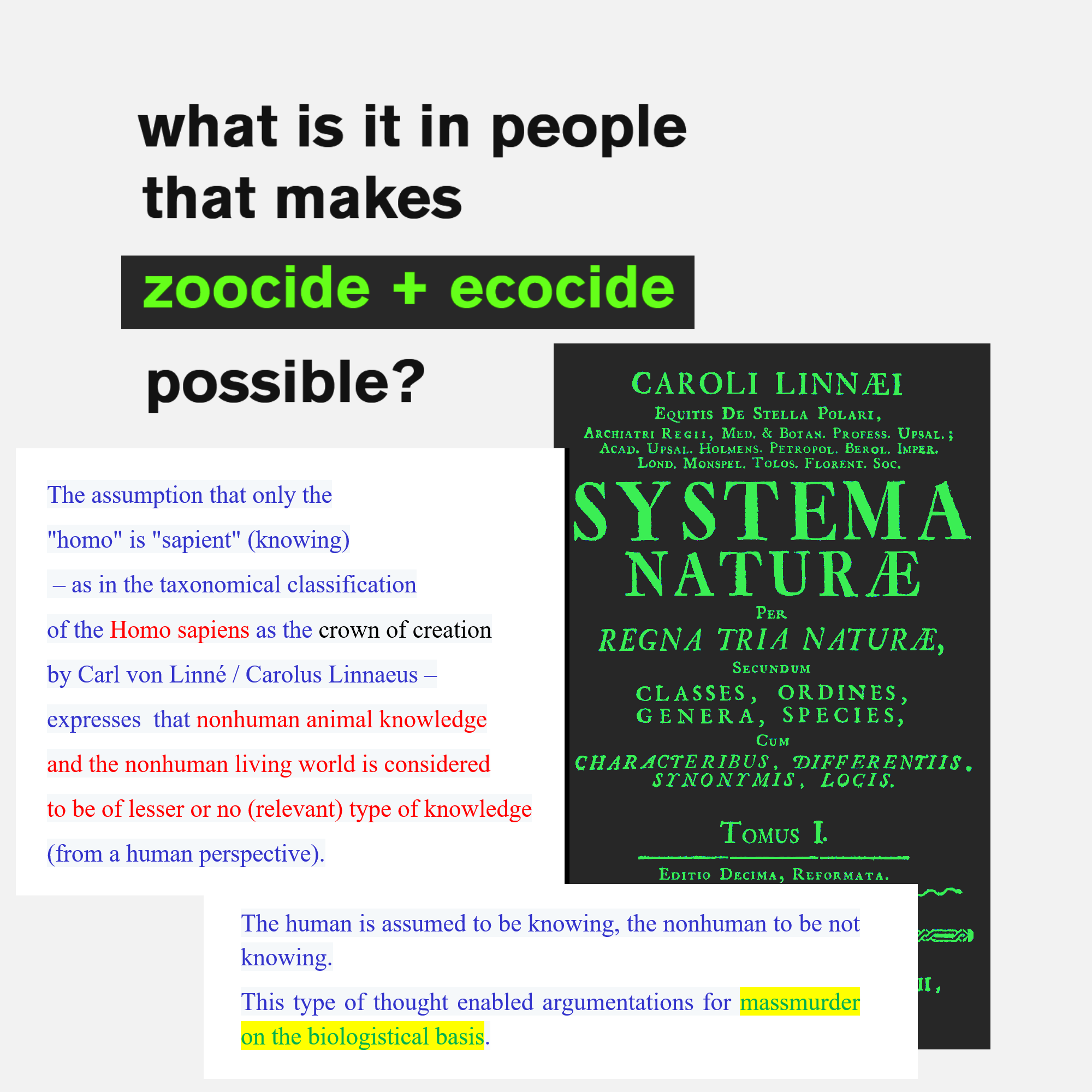 What is it in people that makes zoocide and ecocide possible?
The assumption that only the "homo" is "sapient" (knowing) – as in the taxonomical classification of the Homo sapiens as the crown of creation by Carl von Linné / Carolus Linnaeus – expresses that nonhuman animal knowledge and the nonhuman living world is considered to be of lesser or no (relevant) type of knowledge (from a human perspective).
The human is assumed to be knowing, the nonhuman to be not knowing.
This type of thought enabled argumentations for massmurder on the biologistical basis.