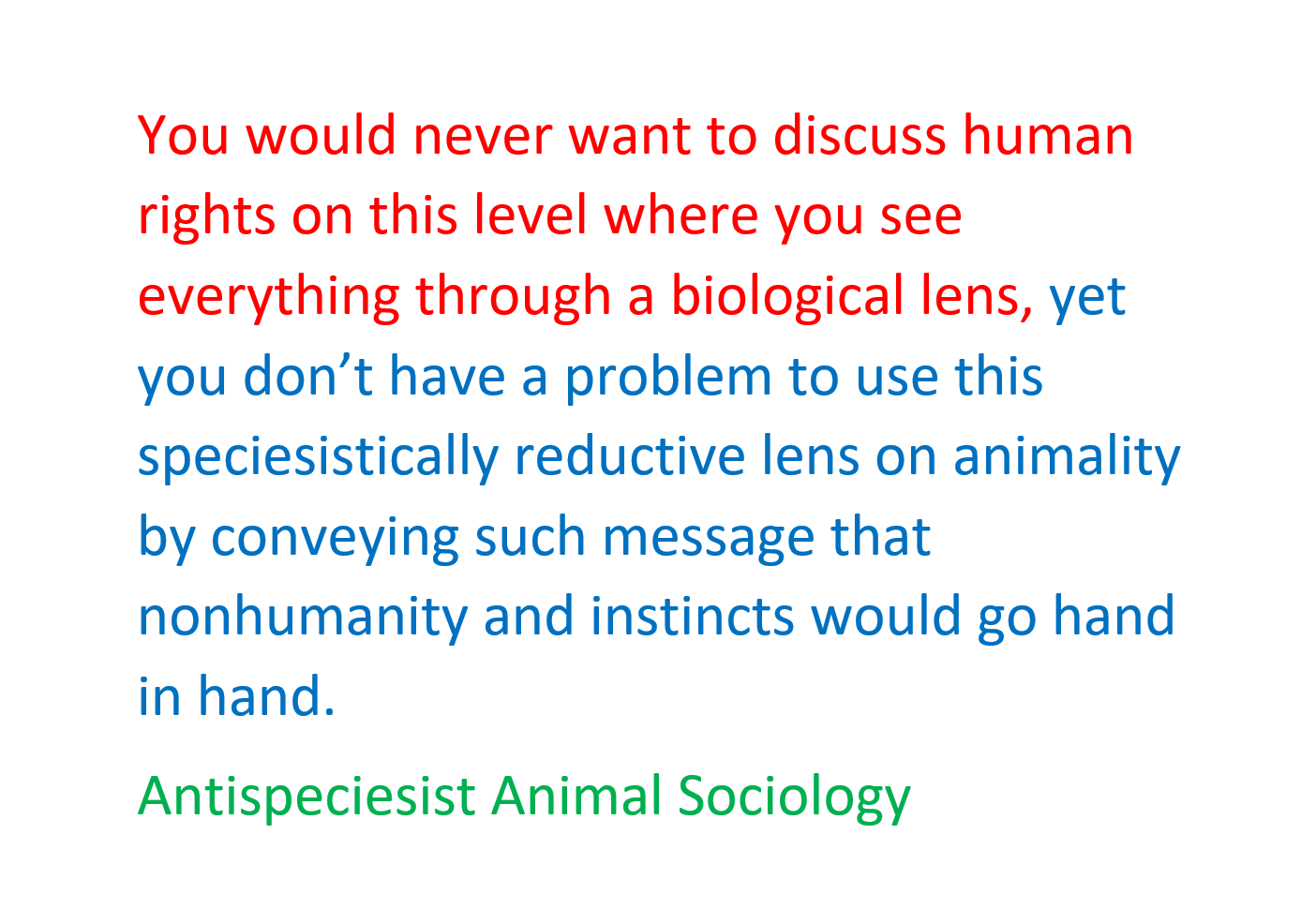 Animal rights advocates who take reformism for fundamental change:
Don't fall into the biologistically argumenting trap of discussing nonhuman animals needs to "live out natural instincts", when as an animal rights advocate we ought to speak about fighting injustice, and when we ought to analyze, criticize and oppose the ways in which oppressive systems function – if we want to inspire a fundamental change in society.
The systemic injustice towards nonhumanity gets legitimized on the theoretical levels, primarily like reducing animality to instincts/biologically explicable behaviour.
You would never want to discuss human rights on this level by seeing everything through a biological lens, but you don't have a problem to use this speciesistically reductive lens on animality by conveying the message that nonhumanity and instincts would go hand in hand.
The stunning thing is, you even believe it's a charitable deed to do so … you expect the world to change, yet you cling to old speciesist frameworks.
When you discuss nonhuman animal rights and interests, please apply the biologistic frame just to yourself!